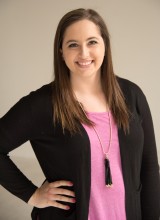 Email
-
Account Manager
- (Direct: 2192083018)
I am licensed in property and casualty insurance and have been working in the insurance industry since September 2017. I have a Bachelor's of Science degree in Agricultural Communications from Purdue University and grew up on my family's small grain and livestock farm in Newton County, Indiana.
I strive every day to serve our clients with a happy and genuine heart, along with giving them the most accurate and up-to-date information for their individualized insurance needs.
In my free time, I enjoy baking, crocheting, and spending quality time with my husband Patrick, daughter Cora, and our corgi-Tess.