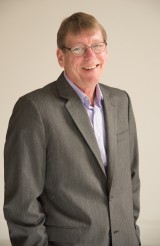 Email
-
Producer
- (Direct: 7657427320)
I was born and raised in the farming community of Morocco, Indiana. Working for the various farmers, I learned the value of hard work and the value of a dollar prior to graduating from North Newton High School in 1983. Upon graduation, I joined the Navy and trained as a hospital corpsman. I served at various duty stations and hospitals, performing tasks from emergency medicine to working in cardio-thoradic surgery.
After an honorable discharge from the US Naval Academy, I stayed on the East Coast while working in and around the medical field. I was diagnosed with testicular cancer in 1992, and I returned home to be treated at the IU Medical Center by Dr. L. Einhorn, MD, a distinguished professor of medicine.
When it was determined that I was cancer-free, I went to work at the county hospital in Rensselaer. This is where I met my wife of 23 years, Marla. We both found much enjoyment and fulfillment working in the medical profession and helping others through our various talents.
About 10 years ago, in both a personal and professional setting, I noticed the growing cost of healthcare and the burden it places on families. Around this time, I witnessed a friend have his business destroyed because he didn't have proper insurance coverage. So, I decided to enter the industry and provide the best information and the best coverage at the best price possible.
I hold licenses in Business, home, auto, life, health, and I'm currently working on a medicare certification. We have lived in Lafayette for 18 + years. We are big animal lovers and have a 14 year old minpin mix name Peyton. He was a rescue dog, so we support a local no kill shelter whenever we can. In my spare time, I enjoy golfing, cooking and reading.