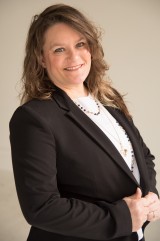 Email
-
Producer
- (Direct: 2192083018)
I started my career in insurance in 2008 and I hold licenses in property & casualty and life & health. I am here to develop detailed insurance policies with specific coverage needs of business and individual clients, and to simplify and communicate policy details to my clients.
I am originally from the Northwest Indiana area graduating from Griffith HS in 1991. I have moved around quite a bit and have had the pleasure of experiencing a few different states. After many years of being away from family and home, I returned back to the Monticello/Remington/Lafayette area. It's great to be home again.
I am engaged to a wonderful man that I have known since college and we will be getting married in June of 2019. I have 2 sweet and spoiled furbabies both are rescues, and I have 1 son who currently resides in West Virginia. My family is very important to me and we enjoy getting together as much as our busy schedules allow us to.
I have a passion for Equine, especially Draft Horses with riding, training and caring. I also enjoy riding on our Motorcycle (Harley Davidson) as much as possible.